Historic California Posts, Camps, Stations and Airfields

Shafter Branch Prisoner of War Camp

(Camp Shafter)
A 7.96-acre site was acquired by the Army from the U.S. Forest Service Emergency Rubber Project (ERP) on 1 December 1944 through a Memorandum of Agreement (MOA) between the War Department and the Department of Agriculture. The MOA allowed the Army use of the site up to 1 March 1945. On 27 February 1945 and 5 May 1945, an extension of occupancy up to 28 February 1946 and possession up to 31 July 1946 was agreed upon between the Army and ERP.
Built in 1942 to house laborers for activities of the ERP and the guayule rubber industry, Camp Shafter was utilized by the Army to house German prisoners-of-war as a branch camp of Camp Cooke (now known as Vandenberg Air Force Base). Improvements to Camp Shafter by the U.S. Army included the construction of four buildings.
On 24 April 1946, Camp Shafter was reported as surplus to the War Assets Administration. On 1 August 1946, through another MOA between the War Department and the Department of Agriculture signed on 25 July 1946, the 7.96-acre Camp Shafter was transferred back to the Department of Agriculture. The former Camp Shafter is now occupied by the Sierra Mobile Home Estates.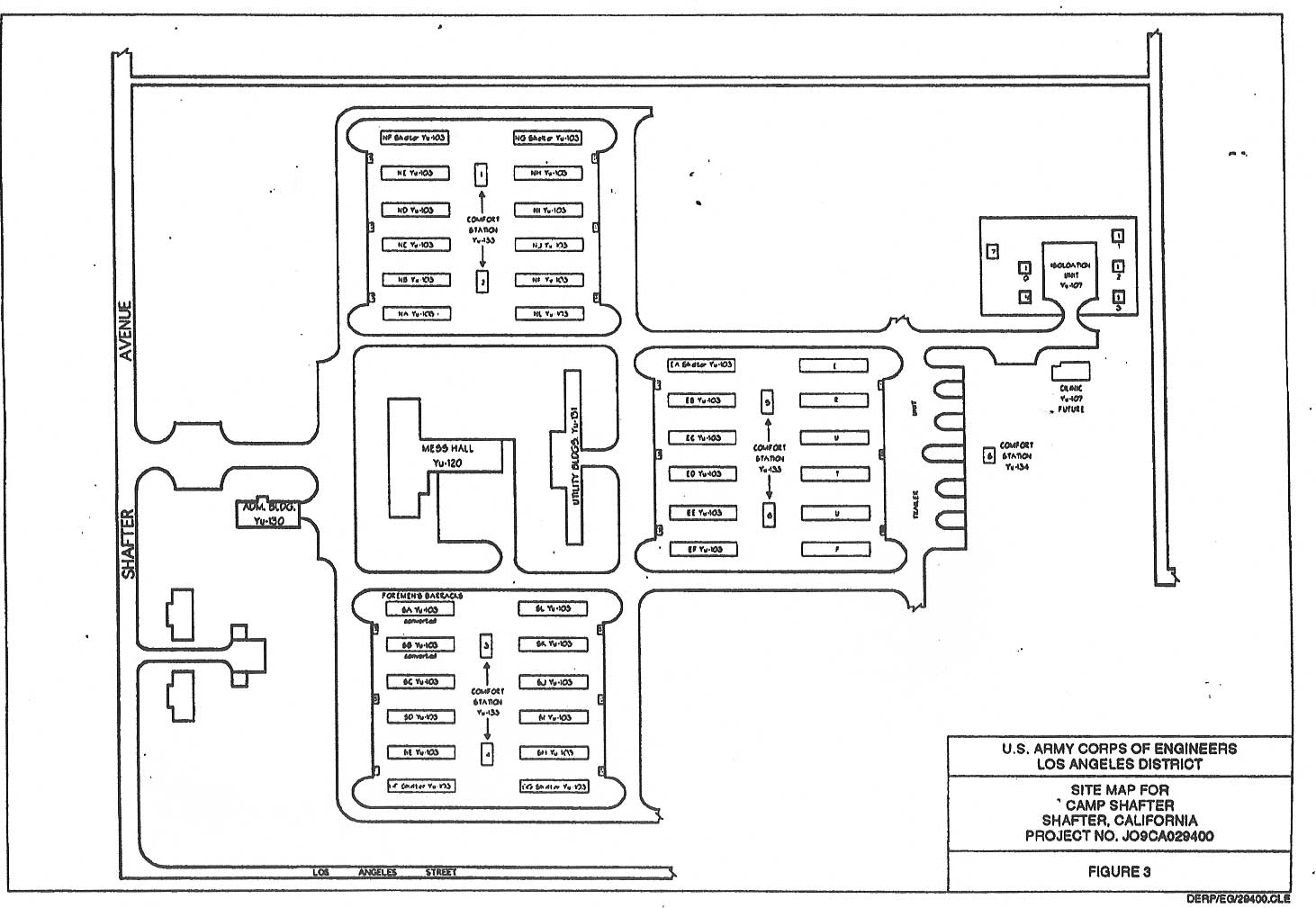 Source: US Army Corps of Engineers
Search our Site!

View My Stats

Visitors since 8 December 1998
Questions and comments concerning this site should be directed to the Webmaster
Updated 10 August 2017