Historic California Posts, Camps, Stations and Airfields

Sacramento District Engineer Yard
The Site was established in 1933 as a support facility for the USACE, Sacramento District in the unincorporated community of Bryte (now a portion of the City of West Sacramento). The facility housed the district's maintenance and carpentry shops, photographic center, soils laboratory, and general storage.
The Site continued to serve the district until 11 August 1954 when the facility was quitclaimed to the Sacramento and San Joaquin Drainage District who used the facility as a levee maintenance facility and carpenter shop. The Site was quitclaimed on 13 September 1974 to the current owner, Frank Monckton Company. It could not be determined in what capacity the Site is currently used.
This Site should not be confused with the USACE's current storage facility in Bryte or the World War II installation known as the Sacramento Engineer Depot which is also located in West Sacramento, California.

Site Map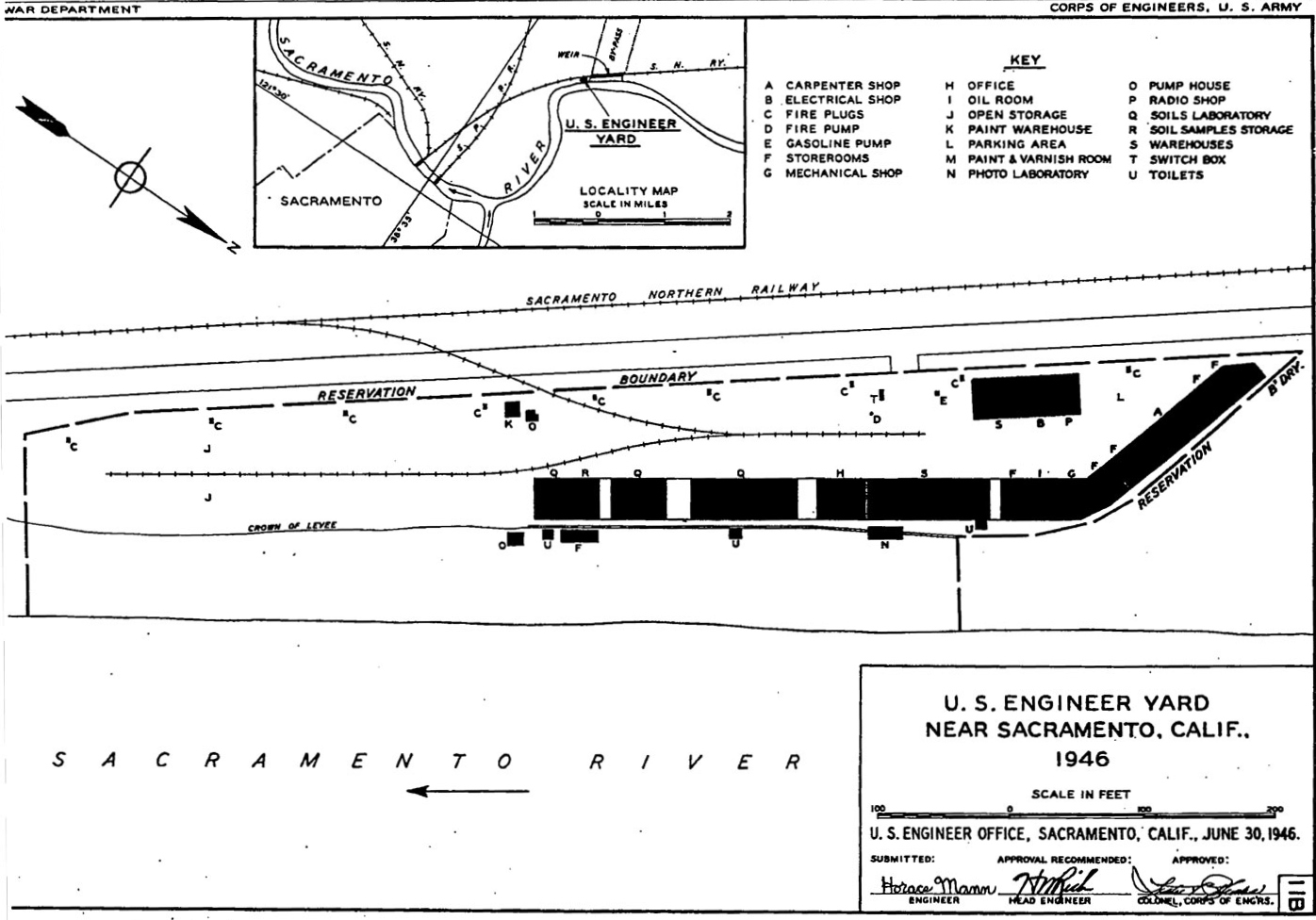 Search our Site!
Questions and comments concerning this site should be directed to the Webmaster
Updated 8 February 2016